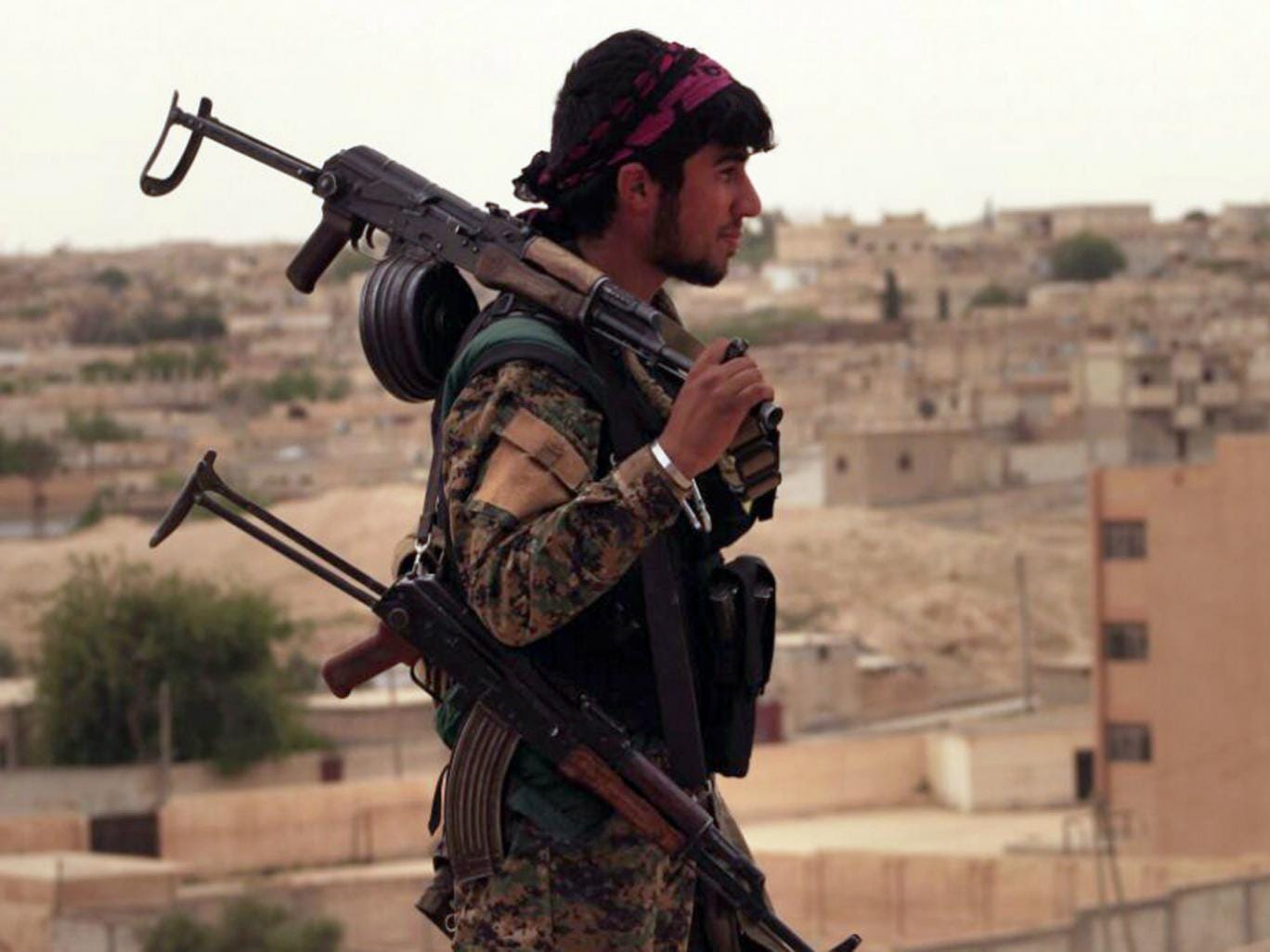 American forces have shot down a Syrian government fighter jet accused of attacking Kurdish-led troops, prompting a furious response from Damascus as tensions increase.
US Central Command said the SU-22 dropped bombs near the Syrian Democratic Forces (SDF), who are being supported by the US-led coalition as they advance on the terrorist stronghold of Raqqa.
"In accordance with rules of engagement and in collective self-defence of Coalition partnered forces, it was immediately shot down by a US F/A-18E Super Hornet," a statement said.
"The Coalition's mission is to defeat Isis in Iraq and Syria. The Coalition does not seek to fight Syrian regime, Russian, or pro-regime forces partnered with them, but will not hesitate to defend Coalition or partner forces from any threat.
"The Coalition presence in Syria addresses the imminent threat Isis in Syria poses globally. The demonstrated hostile intent and actions of pro-regime forces toward Coalition and partner forces in Syria conducting legitimate counter-ISIS operations will not be tolerated."
It was the most significant US attack on Bashar al-Assad's forces since April, when Donald Trump ordered missile strikes on a government airbase that launched a chemical attack.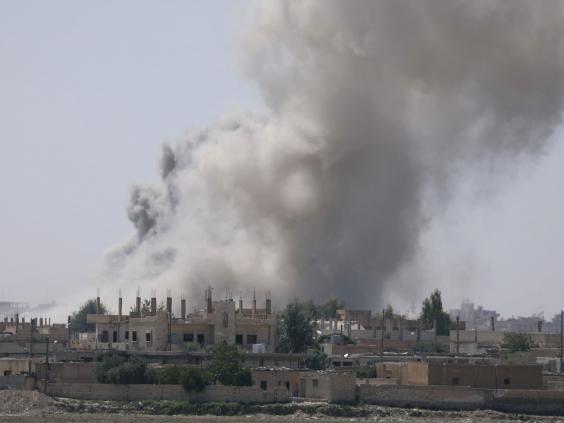 Smoke rises from the al-Mishlab district at Raqqa's southeastern outskirts on 7 June (Reuters)
American forces also attacked pro-government troops last month, then it bombed hostile units near an SDF training base in An Tanf.
Commanders from the anti-Isis mission codenamed Operation Inherent Resolve said the SDF-held town of Ja'din, near Tabqa on the outskirts of Raqqa, came under attack from pro-regime forces on Sunday afternoon.
The attack started at 4.30pm local time (2.30pm BST), wounding a number of SDF fighters and forcing them to flee the strategic town.
Planes from the US-led coalition "conducted a show of force" that stopped the initial advance by pro-Assad troops, a statement said, adding: "The Coalition [then ]contacted its Russian counterparts by telephone via an established 'de-confliction line' to de-escalate the situation and stop the firing."
But at 6.43pm local time (4.30pm BST), the Syrian regime SU-22 dropped bombs near SDF fighters south of Tabqah and the US shot it down.
The account was contested by Syrian army commanders, who said the plane was bombing nearby Isis positions, rather than the SDF.
A statement carried by the state-owned Syrian Arab News Agency accused the US of "supporting terrorism" by attacking Assad's forces.
"The attack stresses coordination between the US and Isis, and it reveals the evil intentions of the US in administrating terrorism and investing it to pass the US-Zionist project in the region," the agency quoted general command as saying.
Source: Independent